Carnding Project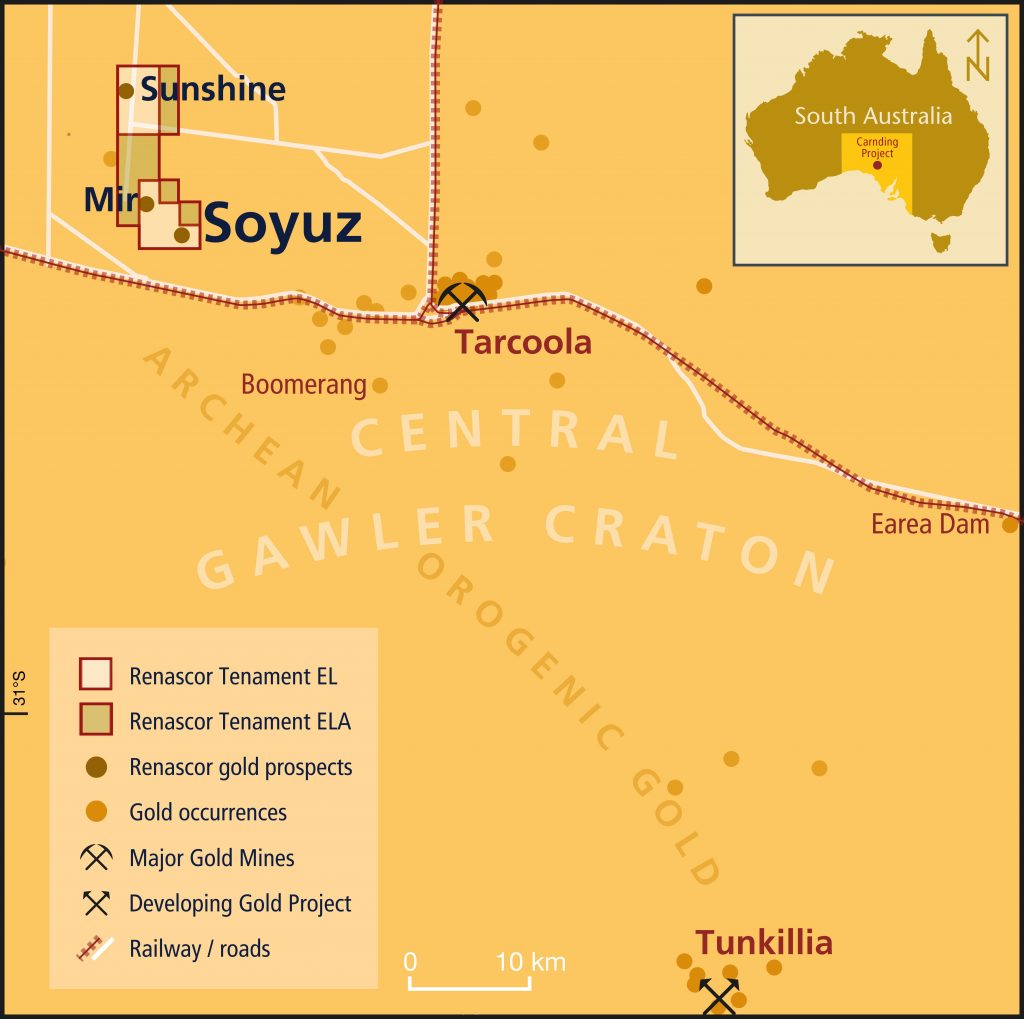 Figure 1.  Carnding Project
Renascor's Carnding Project contains several near-surface, high-grade gold prospects (up to 16 g/t from previous drilling) in South Australia's Central Gawler Craton, an emerging gold province.
At Carnding, Renascor is targeting shallow, high-grade gold occurrences. Within the project area, Renascor has identified multiple high priority gold targets based on shallow drilling in areas where regional gold exploration programs defined coincident geochemical and magnetic anomalies after broad-scale and subsequent infill calcrete sampling. 
The prospects remain open at shallow depths and offer drill-ready targets for Proterozoic granite-associated, near-surface, high-grade gold deposits associated with Hiltaba Suite intrusions.
Soyuz Prospect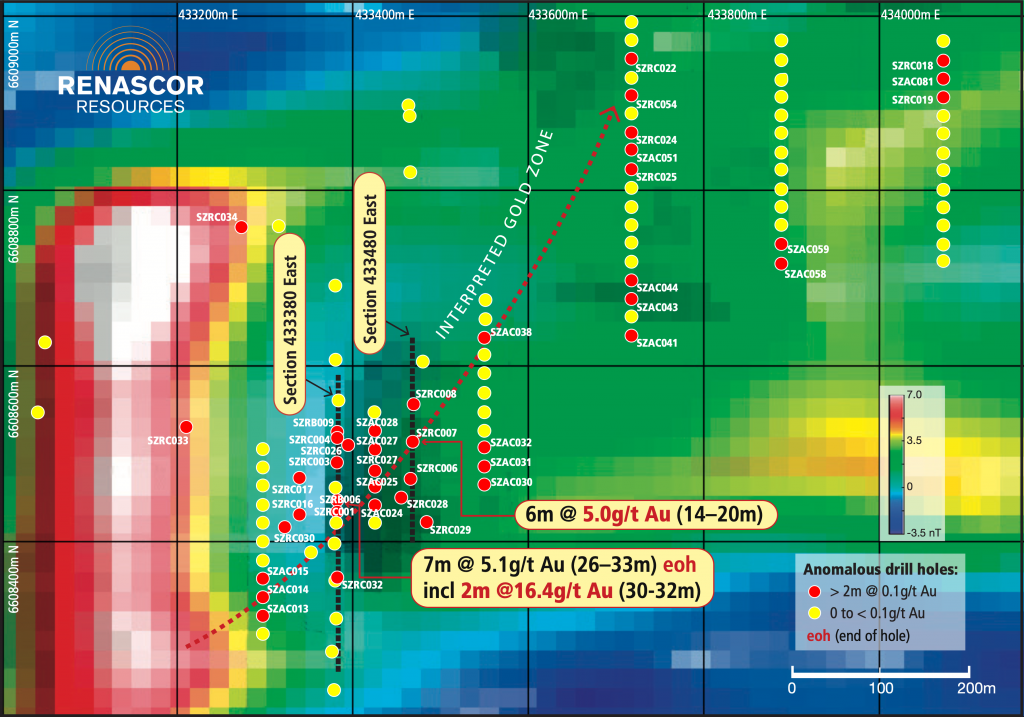 Figure 2.  Soyuz Prospect showing previous drill holes with anomalous Au highlighted, over part of vertical gradient aeromagnetic image
Gold targets identified within the Carnding Project include the Soyuz Prospect, which is defined by coincident magnetic and gravity anomalies and multi-element soil leach sampling has identified multiple geochemical anomalies.
Initial shallow drilling at Soyuz returned anomalous to highly anomalous gold intercepts, including:
7m @ 5.14g/t Au from 26m to end of hole, including 2m @ 16.42 g/t Au from 30m (SZRB006), and
6m @ 4.94g/t Au from 14m (SZRC07)
As shown in the cross-section in Figures 3 and 4 below, the anomalous gold intercepts have defined a coherent zone of gold mineralization at shallow depths.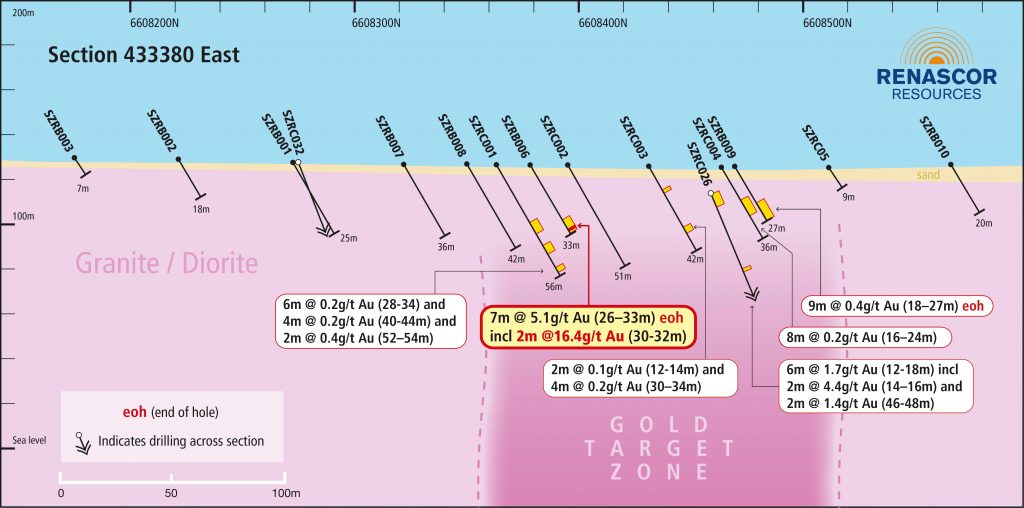 Figure 3.  Soyuz Prospect, Section 433380 East showing historic drill holes and gold anomalous intercepts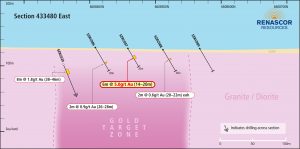 Figure 4.  Soyuz Prospect, Section 433480 East showing historic drill holes and gold anomalous intercepts
Notwithstanding weathering and oxidation, which may have caused gold leaching or enrichment, the results include several significant and anomalous gold intersections over two cross-sections separated by 100 metres.  The gold target zone remains open both at shallow depth and along-strike.
Other prospects
The project includes other drill-ready targets, which include large calcrete gold geochemical anomalies with coincident magnetic highs:
Sunshine:

Limited drilling intersected quartz vein-hosted gold within Challenger host lithology

Mir: Anomalous surface geochemical gold in calcrete distribution covering an area of approximately 2.5km2 over intense magnetic high.
The project area also includes several untested  geochemical gold anomalies defined by broad-scale (800m x 1,600m) and subsequent infill (50m x 50m) calcrete sampling.